Looking for stone repairs? Stone Reflection: experts in stone cleaning, stone restoration and stone repair services. Our provision is available throughout most of Buckinghamshire, Berkshire, Hertfordshire and much of London
We restore, repair and protect all types of stone. Additionally, we have over 16 years industry experience. This has enabled us to offer the best possible service. Furthermore, always making sure that our customers are well-informed. It is important that our clients feel as though they are dealing with time-served professionals.

We take pride in our work and strive to build up a positive local reputation. We are confident that we are the best-served Company to clean and restore your stone tiles, countertops and fireplaces.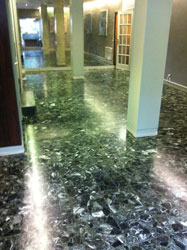 Our team have invested in state-of-the-art machinery and products. Our experience has allowed us in-depth knowledge of specific stone types. Each stone is individual in its requirements and we are equipped to offer the best-possible restoration services.
Stone Reflection specialize in the on site restoration of:
Statues & Fireplaces
Polishing & Sealing of Floors and Steps
Refilling Joints
Removal of Limescale
Stone Repairs and stone floor restoration includes;
Our Stone Restoration services include Commercial & Residential flooring and many other stone items. We pride ourselves on caring and treating your stone as if it was our own.
Our trained technicians use only the highest quality products and state of the art equipment to restore your stone to its former glory.
We are constantly updating our training to bring you the latest stone restoring and cleaning techniques. This ensures whatever your type of stone is, you can trust that we are best-equipped to restore it.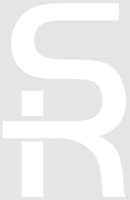 Please contact us today for a no obligation quote for stone repairs.
See our full range of stone restoration services.
We look forward to working with you.
Areas covered include: Amersham, Slough, Chalfont St Giles, High Wycombe, Watford, Gerrards Cross, Beaconsfield, Marlow, Gerrards Cross, Hemel Hemstead, Denham, Little Chalfont, London, Berkshire, Buckinghamshire and Hertfordshire
(Please note: there are exceptions to the area's covered)
Clive, the floor looks great and we think it's brilliant! Cheers, Kieth Frieth