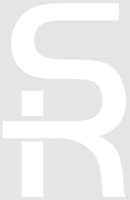 Thank you for enquiring with us; we aim to get back to you as soon as possible. If you have any urgent questions please call us now on 01296 294304 or 07765 955312.
If you have questions or would like to talk through anything, we invite you to call. We work hard to ensure that each time you speak with us, you have assurance of our professional approach. Thank you.
A Guide to Polishing Stone Floor Tiles:
The techniques, machinery and products used to polish stone tiles are steeped in history. However, they have come on leaps and bounds in recent times to produce a service that is much sought after. Any individual looking to take on stone polishing will need an in-depth appreciation of the intricacies that can be faced.
A vast skillset is required to complete the task. This is combined with the requirement of professional machinery. This will ensure a high-standard finish. Stone polishing is not a job that individuals take on without expert knowledge.
Why?
There is a huge range of problems that can be caused if incorrect products or machinery is used. Stone floors can be left damaged. This damage can be, in some cases, irreversible. However, professionals with the correct skillset and knowledge can offer an incredible transformation.
Dull, scuffed and scratched stone flooring can be ground and polished to produce a seamlessly finished surface. A polished tile produces a highly-reflective and shiny appearance. Aesthetically this very striking, but they offer a practical benefit as well. The process of stone polishing produces a hardened surface. This hardened surface allows further protection against wear and tear.
When selecting a Company to complete your stone polishing project, ensure to identify a local specialist. Invest time to look at work that they have previously completed and gain assurance in the length of time that they have been in business. Today's access to Social Media accounts allows us the opportunity to find out further detail about your chosen expert.
The initial stages of any polishing project will demand in-depth preparation.
Any old coatings will be removed in order to strip back the tiles. Specialised formulations are then applied in different stages in order to deep clean, remove old soiling and polish the individual tiles.
It is important to be aware that stone grinding does not always have to be completed within a stone polishing project. Grinding stone tiles is a process used for when tiles are damaged with such issues as scratches or slight chipping. This grinds down the surface of the stone tile and eradicates surface issues. Once this process has been completed the tiles will need to be polished. The level to which this process is completed is dictated by the level of sheen that any particular individual requires.
Once the polishing process has been completed and the required look is achieved, the tiles should be sealed. This part of the process that should not be skipped. This product will work to offer protection of the tiles and is the required element that offers a shield against further damage. It is important to remember that this protection does not last forever so should be reapplied as necessary.
The process of polishing tiles really is fascinating. When completed by time-served professionals, it can yield the most spectacular results. The above guide has been put together in order to offer an insight into the provision of stone restoration. This insight surely pays testament to the trained professionals who work to produce some of the most spectacularly restored floors.
We are passionate about what we do. Call today for more information. We will work hard to earn your business for life. Thank you.