Restoring stone in your home is something that you should have an awareness of. Stone has many different applications in both modern and traditional homes alike. It is a skilful way creating real statements for different areas within your home. This is a great element of our work. We offer stone cleaning and restoration quotes to a huge variety of different stone surfaces.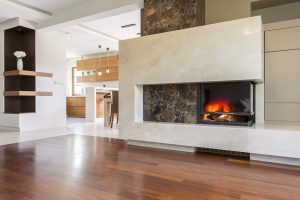 We often discuss how natural stone is an asset for your home. Fitting stone anywhere in your home is an expense. There are many other materials that you can use. Some of these may even cost much less. However, it is unlikely that they will offer such a superior and sophisticated finish. Therefore, it is important to remember that as an asset of your home, keeping it clean and restoring stone should be seen as an investment into your home.
Restoring Stone in Your Home; our client's opinions
Working within anyone's home can offer a level of disruption. We appreciate this and work conscientiously to ensure this disruption is minimal. Cleaning, restoring and repairing stone surfaces involves various techniques. There are a wide range of products that help to complete the process. We have experience with working in people's homes for decades. Therefore, we will do all that we can to ensure the smooth running of the project.
One of our clients commented:
"Our tumbled travertine floor was sadly neglected but thanks to the lovely guys from Stone Reflection, it looks amazing again! Very impressed." – Gillian Gray
Leaving our clients feeling that they have received an amazing service is incredibly important. This comes very naturally to our team and has been a large part of our growing business over the years. Clients that are impressed and feel they have received a professional stone cleaning service will come back to use us again. If you would like to receive a stone cleaning quote, please call today on 01296 294304.