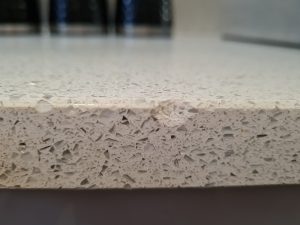 We specialise in stone worktop repair and restoration. When you identify an issue with your stone worktop, your heart will likely sink. This is not something that can be fixed with a DIY project. However, it is something that you can outsource. We are specialists at the skilful and careful repair of damaged stone worktops. This process is incredible and offers a hard-wearing finish.
Worktop Repair and Restoration – Why Survey
A survey is a really important part of the process. There are many reasons that this process should be completed and we have worked to describe some of the following;
It will help us identify the type of stone we are working with
On looking into the damage, we will be able to identify any possible problems or difficulties
We can more easily identify how long the project will take
It will allow us to plan what equipment and products we will need to complete the project
Finally, it will allow us to provide an accurate price to complete the project and to discuss possible start dates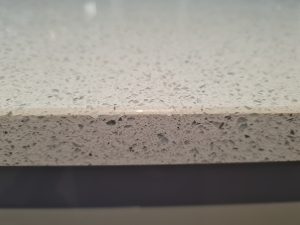 Generally, it will also give our clients an opportunity to get to know us, and us them. Questions can be asked which are often much easier to answer in person. We will always offer advice if we feel that the repair cannot be completed successfully. This is a very rare occurrence. However, we will discuss likely finishes in order to guide you to make the best decision.
The disruption of removing and replacing stone worktops is vast. It can sometimes damage your existing kitchen so all options of successful repair should be looked into first. Damage will not always happen. However, it is important to understand all eventualities before making an informed decision.
If you would like to discuss stone worktop repair and restoration with us, please get in touch by calling 01296 294304.