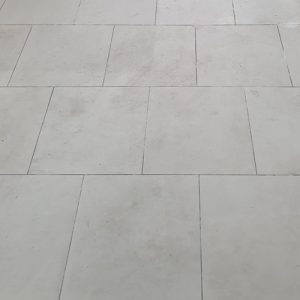 Getting stone cleaning advice is a really wise idea if you have a natural stone floor. While stone floors offer incredible durability and great aesthetic appearance, their care is important. When caring correctly for your stone flooring, you will be able to make them longer. As with so many other things in our home, it is important to invest time into finding out how best to clean your floors. It will make it simpler, faster and easier for you.
We feel strongly that building a simple routine around caring for your stone floor will be the key. You do not need over complicate the process. If you do, you are less likely to be able to keep it up. We have put together the following advice which we hope helps you:
Stone Cleaning Advice – Some Quick Tips
Only use cleaning products that are matched to your particular stone type. The correct cleaning solution will break down grease, soil and grime easily without damaging the tiles.
Make sure that once you have cleaned your floor that you rinse it well. If you leave cleaning residue on your tiles, they will get dirty again quickly.
Ensure that you ask for help from your local professional stone restoration specialist. They will offer help and advice on the frequency that you need to reseal your floors. Natural stone floors need to be resealed in order to offer full protection against staining and damage.
It is always a good idea to place mats at each doorway to your home. Taking off your shoes in your home will support this and will mean that you don't drag dirt in from outside. Dirt and particles can act like sandpaper to your tiles.
Regularly remove dry particles with a soft-bristle brush, making sure that the dirt doesn't get pushed into the grout lines.
We are incredibly passionate about cleaning and restoring stone floors. If you would like to request a free, no obligation quote please get in contact by calling 01296 294304.