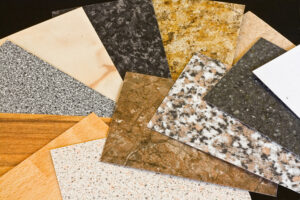 Granite worktop repair takes skill and expertise. The process is intricate and if not done correctly can damage your granite worktop further. There are a huge variety of worktops available but by far one of the favourites is Granite. While some believe this type of worktop is indestructible, it can be damaged.
Granite Worktop Repair
Even as a natural stone, granite repairs are possible. The finish achieved depends on the company who completes the work. It is advisable to spend time finding a company who specialise in this. Why is this? If the worktop repair is done to an unsatisfactory standard, then the process to re-repair it will likely be quite extensive.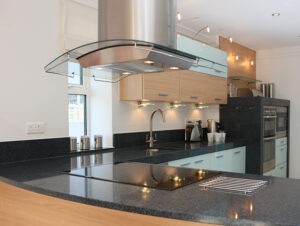 Granite worktops are available in a range of colours. The worktops in their very withstand a lot of use and wear. Why is this? An element that helps this process is stone sealing. When your Granite worktop is sealed appropriately it will be protected against most damage. Keeping up with resealing your Granite will further work to protect it during its lifetime.
A successful worktop repair project will provide a finish that is hardly visible. This is often made a little simpler when the Granite worktop is speckled or has flecks of different colours through it. This tends to drag the eye away from any slight imperfections. However, we work conscientiously to deep clean, restore and repair your Granite worktops as best we can.
We also specialise in stone floor cleaning. If you would like to find out more about this or our granite worktop repair service, please call today on 01296 294304.
One of our clients recently commented:
"We have a travertine floor which was very dull with lots of natural holes in it which has become more and more grubby looking over the years. I called Clive who very promptly came out to advise that he could fill the holes and clean/polish the floor. We received a quote quickly and once accepted the work was scheduled in. The guys arrived on time and completed the work in a day. The results were way above my expectations! The floor looks fantastic. Great service, great results. Thank you." – Amos Household