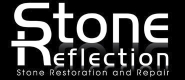 Looking for help with granite worktop repair? Granite worktops have always been exceptionally popular, and this remains as other products such as quartz also grow in popularity. As a product, they offer an incredibly durable alternative that looks beautiful and, if looked after, can last the lifetime of your kitchen.
Why Granite?
Granite is available in a huge range of colours
It oozes sophistication
Granite is a natural product
As a worktop surface, it is incredibly durable and hard-wearing
Granite worktops are timeless, and it is safe to say that they will never go out of fashion as a classic design
You will add value to your property with a Granite worktop
These reasons alone are more than enough to realise why granite as a product is so popular. The key to all of this is maintenance and care of your granite worksurface after installation. As an asset it is considered to be expensive to install. So, information and advice on care, immediately once fitted is paramount.
Granite Care
Do not use harsh cleaning chemicals on your stone surface
Do not leave liquid to sit on the surface of your granite worktop
Make sure to use a specifically formulated granite cleaner for regular cleaning
Seek the assistance of a stone cleaning specialist to regularly re-seal your granite
Do not use kitchen sponges that can scratch the surface with repetitive scrubbing
We offer comprehensive services for granite worktop repair and granite cleaning. Our helpful staff are on hand to help with your enquiries on 01296 294304. Although Granite is incredibly hard wearing, damage can occur, and we are on hand to help with this.
Don't panic that you are left with damaged granite as there are incredible ways in which granite repair services can be utilised. This includes services to repair cracks, etching and staining. Call today to arrange a no obligation quotation.