There is so much advice on how to clean grout. However, it is important not to get bogged down by the sheer number of details available. Unfortunately, the minute your stone floor is laid, it will start to experience wear and tear. Even the most conscientious cleaner will struggle to keep their grout lines clean.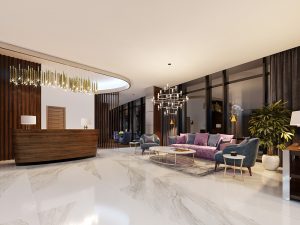 Dirty grout lines are unsightly. There is no getting away from it. It is likely that if you ask someone who owns a stone floor what their biggest frustration is that they will answer will be linked to their grout lines. There are ways in which you can get around this. You could select a very dark grout. This doesn't mean that the grout isn't dirty. However, it will mean that you are less likely to see the grout.
It is important, however, to remember that not all stone tiles would look good with dark grout lines. Therefore, you need to be equipped with the important details on how best to look after your grout lines. Furthermore, you need to know that we are here to help once you feel you are out of your depth with grout cleaning.
How to Clean Grout – What is Your Biggest Challenge?
Your biggest challenge is the fact that each time you clean your stone floors, you are likely to push dirt and grime into your grout lines.
There is a need for specific professional cleaning products and techniques. The range of product formulations available can alone leave any individual feeling daunted by the cleaning process. As experts, we have the knowledge and confidence of which are the best products to use for individual jobs.
A Top Tip…
It is important to be careful when using sponges or mops. Any process where solution is used will likely increase dirt being dragged into the grout lines. It is best to try and remove dirt and particles with a hover so that it is removed, rather than moved around.
If you would like to find out more, please call us today on 01296 294304.