It is undeniable that stone floors within any home or business creates a grand impression. Security comes from the fact that there are comprehensive services for stone repair and restoration. These services bring worn and damaged tiles back to life.
Aesthetically, the way a stone floor looks surpasses any other floor covering. Natural stone and tiles have the incredible capability to transform an area into the most beautiful space.
Stone appears in stairs, worktops, window sills, sculptures and flooring. The large majority of our stone restoration work is applied to the restoration of floor tiles.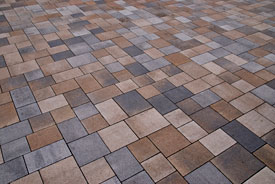 Daily usage and foot-traffic mean that dirt and other particles can deteriorate the surface of your floor. This deterioration can result in chipping, dull spots or staining which can be unsightly.
The key to a successfully restored floor is the employment of a time-served specialist such as Stone Reflection. We have heavily invested in the training and ever-evolving techniques available for producing the best-possible stone repair.
Another element that cannot be taught is time-served experience. We have worked on an incredibly large range of both natural stone floors and manmade tiles. Each job that we take on requires an in-depth understanding, intricate knowledge and tailored approaches. They are all individual and can offer different challenges in the process of repair and restoration.
What Stone Reflection Can Offer You:
We like to showcase our work through our website and to take the opportunity to provide our existing clients and potential future clientele with advice and information that may help them with their stone cleaning project.
If you would like to enquire about our services please call today on 01296 294304. We assure you that once you speak with us; you will feel confident you are dealing with professionals looking to make a difference in the standards of customer care.