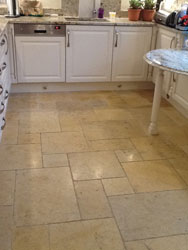 Preparation for your stone cleaning project it is important. We often go into detail about our side of preparation for a project. However, we are often asked about what our clients should do in preparation for our arrival. It should be no great chore but will help ensure the smooth running of the stone restoration process. Furthermore, although we take great care while working, it will ensure your belongings are safe.
Our helpful team are on hand to offer information and advice throughout the process. Part of this is communication as to when we anticipate starting your project. This allows you to appropriately prepare and plan for the work. We also explain to our clients that if there is any struggle or difficulty that we will offer all help needed. Ideally the space should be clear for us to begin. However, we appreciate all circumstances are different.
Stone Cleaning Preparation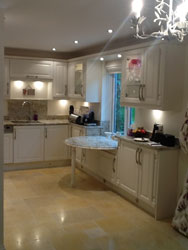 As well as looking forward to the process, we want our clients to be well informed. This eliminates any confusion and avoids complications. What preparation can clients do?
Within the space to be cleaned, all rugs or floor coverings should be removed
All small items should be cleared and stored in another area of your home or business
Larger items ideally should be moved (although we appreciate some may need help with this)
You can choose to take down window coverings, curtains and wall hangings (although this is not compulsory)
Some clients take it as an opportunity to have a real deep clean in their home. We all lead busy lives so it is therefore sometimes worth snapping up the opportunity to deep clean and sort out any unwanted items.
All non-moveable furniture or items such as skirting boards and fitted kitchens will be full protected prior to work starting. From this point, we take over and begin the preparation process towards starting the cleaning and restoration of your beautiful stone floors. Call today for a stone cleaning quote on 01296 294304.