Working hard to be trusted stone floor cleaners and stone restoration experts is so important to us. In fact, our business ethos is based around it. In the many years we have been cleaning and restoring stone flooring and granite worktops we have built a brilliant reputation. This reputation is based around the delivery of exceptional results, and all offered with supportive customer service.
What you can expect from trusted stone floor cleaners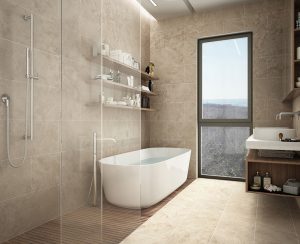 There are many elements to this. In essence, you should never feel that your expectations are set too high. In fact, we often find that our clients are not aware of the incredible results we can achieve. This is all part of working hard to exceed our clients' expectations. Delivering only the best results means that our clients are happy. This means they are likely to employ us for further work and recommend us to friends and family.
Trusted stone floor cleaners will always be happy to offer valuable information and advice. We are equipped with so much detail and it is always a rewarding part of our projects to get the opportunity to discuss this with our clients. We will always tailor the advice so that it is relevant to your particular stone restoration project. It also helps to offer great value for money so that you are able to get the most from your restoration project.
We also work hard to always answer questions promptly. If you need to email us or leave a message, we aim to get back to you at our earliest convenience. We promote easy contact and open communication so that our clients feel well supported. While we do this each and every day, we understand that it can sometimes our clients may have more questions about the stone cleaning process.
If you have a question about our stone services, please get in touch by calling 01296 294304.