Travertine restoration is something that we are really passionate about. When you are restoring travertine tiles there are some challenges that you can face. It is important if you are choosing to restore your travertine floor yourself or invest the help of a stone restoration specialist that you are aware of the process. Knowledge is always power, and time spent on employing the help of a professional will eliminate many of the possible challenges.
Travertine Restoration – What to be aware of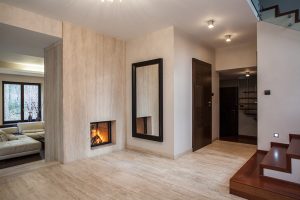 Travertine is a natural stone. There are different grades of travertine tiles available to purchase when you are at the point of installation. Some may make the decision that they want to invest in a higher-grade and higher-quality stone tile. While others may have more of a budget constraint. Not everyone can necessarily afford the higher-grade quality tiles when installing them within their home or business.
When your chosen floor installation specialist is laying the tiles, if you have selected the lower grade tile then it is important, they back fill all of the holes and imperfections on the back of the tile. Why? This will be beneficial for many reasons. If they complete this process, then the tiles will be less likely to experience deep holes during their lifetime. Holes can start to appear on the surface of the tile, even if the hole was not originally through to the surface. If the tile is filled properly this is less likely to happen.
As you can imagine it will also offer stability to the tile. A complete tile is more hard-wearing than one with holes in. A natural stone can crumble slightly over time so care must be taken to look after them correctly. The process of stone restoration is also much easier with a tile that is appropriately laid and cared for.
We are happy to give information and advice in relation to stone cleaning. We complete a large range of travertine restoration projects. Get in touch to find out how we can help restore your stone floor on 01296 294304.